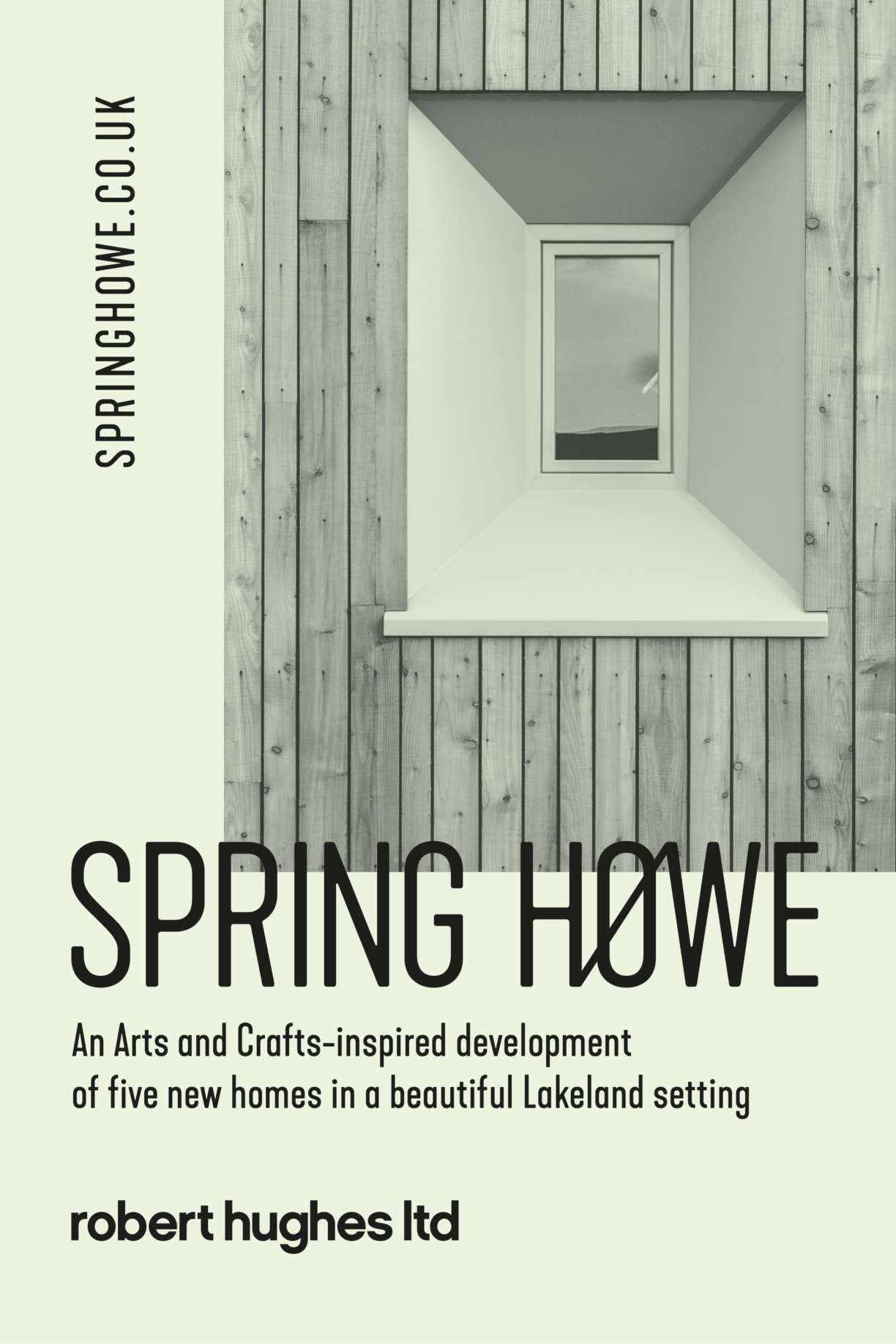 Robert Hugh­es Lim­it­ed is a father and son part­ner­ship spe­cial­is­ing in the rede­vel­op­ment of brown­field sites in the South Lake­land area.
They have a 30 year his­to­ry in con­vert­ing build­ings which were non-res­i­den­tial into res­i­den­tial: hos­pi­tals, schools, tra­di­tion­al barns, libraries, hotels and even a borstal. Spring Howe is anoth­er of those cre­ative con­ver­sions – a for­mer steel framed hay barn into five dis­tinc­tive homes.
Robert Hugh­es Lim­it­ed asked me to cre­ate the Spring Howe iden­ti­ty, sig­nage and mar­ket­ing mate­r­i­al for this inno­v­a­tive rur­al devel­op­ment. Less empha­sis on the ​'Logo' and more on the iden­ti­ty as a whole – pho­tog­ra­phy, typog­ra­phy, the grid, com­po­si­tion and tex­ture was the approach we want­ed to take.